THE ALPHANISTA INNER CIRCLE 2.0
Easy, monthly coaching program for women who want to design their life and enhance the quality of their life step by step based on alpha female principles of living your life from the inside out and using your feminine power with "Alphanista" resources and advice.

Each month receive:
A MONTHLY CALL on a different topic with me and a few special expert guests. All you need to participate is a phone. (No software or internet required.)
A RECORDING of the call as a digital MP3, so you can download it for repeat listening and application.
YOU WILL FIND OUT:
what steps to take to create an "inner life" that will be the breakthrough in your "outer life"
what mistakes you are making that are blocking you from eating healthy, and living fit and getting there without forcing it
how to use your mistakes and "dark" side to create a new life and second chances
why integrating your "dark" and "light" side is essential to breaking those nasty patterns
what to do to "magically" alter your life
why building a foundation that is unbreakable can be your secret weapon
what are secrets to attracting new opportunities and connections in your life everyday
when using your intuition is best to make business, career and life decisions
what are the secrets of alpha females who live a "charmed" life and how they do it
which are the life management strategies to decrease stress, obliterate "stuck" energy and breakthrough self-sabotage
why "pulling" the resources (and people) you need for business, relationships, money, etc., towards you is easier than you think

how to live a congruent life so you are always yourself and never 2-3 different people
how to use where you are right now as a stepping stone to your "real" life
and much more!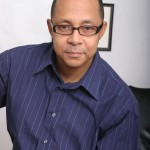 "Maryann gives you the structure and the "some place to start" we all need. If you can articulate what you want out of life then you can do this! Maryann has created a plan that is clear, provocative and informative, everything is there for you at your fingertips. Overlook her smart advice at your own expense."
—Dr. Jeff Gardere, VH1 TV Host, bestselling author, psychologist, and recurring expert on CNN, The Today Show, Good Morning America, etc." 
Here are some ladies I've worked with and what they have to say about the Alphanista Inner Circle II.
"I joined the last Inner Circle that was a new exercise every week and I definitely plan to do this one. Alphanista has been a lifesaver. I am 40 years old and have made so many mistakes in my life. I felt trapped by kids, job, and having no friends. Alphanista showed me a new way of living and now I have a "home" I can always come back to. My intuition is stronger and more powerful.  I recently took my kids and I on vacation and it was unbelievable. We never had so much fun together and I saw who they really were for the first time.  I had always been so angry and regimented with them in the past.  But most of all, I see me.  Love being an alpha!"–Adrianna Martinez, Puerto Rico
"…I'm an interactive person! The circle gave me what I needed when I needed. I broke up with my man during the time, and got back together. Ha! We are engaged now thanks to the relationship tips I learned. Love you!"–Beatrice M. Brooklyn, NY
Will my questions be answered on calls?
Yes. Bring all your questions and comments about challenges or the monthly topic we are discussing.
Will I be able to contact any of the experts on the calls?                                                                                                                                                                                                                                 Sure. You will have email access to me, and contact info for anyone experts featured.
What about a Mastermind group?  Is this it?                                                                                                                                                                                                                                            No. The MM group is ultra-exclusive and there are several steps.  As a prerequisite you have to be a member of the Inner Circle 2.0 or an earlier IC because of what we do together. Your head just has to be "there" and you have to be familiar.  Alphanista is not some cookie-cutter website.  There are lots of imitators but this is where it shifts.  We touch on things in the Inner Circle that people won't dare.  Inner Circle members will be notified when this kicks off soon. 
HERE'S A BONUS!

Members get a 15% discount on all current Alphanista products, upcoming courses and ebooks…always!
"This site came to me when I was in a new country and needed ideas to meet people and live again. I don't have a lot of friends and I don't like being like everybody.  I studied each of the steps in the Inner Circle like I was studying for an exam.  Each month I did a new thing and it really changed who I am into being more comfortable and accepting my life.  I also met someone in a very "alpha" way and without this site I would have sabotaged it a while ago. Can't wait to see what is next!"–Lucy R., Perth, Australia

"I was already very successful when I came across Alphanista. I was completely bored out of my mind! Nothing challenged me, and I was like just making silly drama just to be entertained! I felt like a desperate housewife. The Inner Circle helped me work through some issues and brought some new people in my life, and the balls to move from my hometown. Maryann told me something about myself that nobody knew. It helped me see myself in a new way. Maryann, I hope we can continue to inspire each other."—Jennet P., Wisconsin
SIGN UP HERE.  SPACE IS LIMITED.