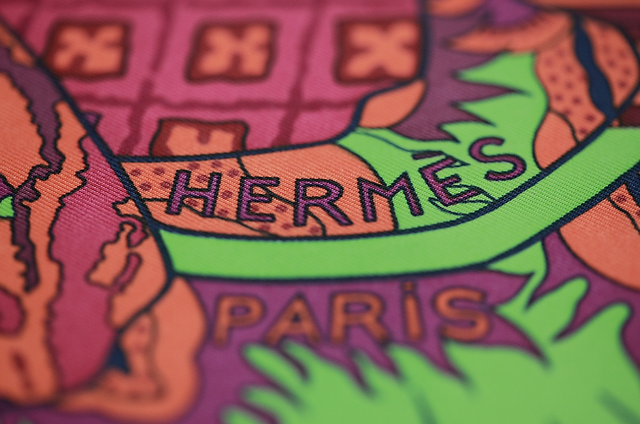 by Black Wood
Quality over quantity has always been a motto for me.
As the saying goes "you get what you pay for" is nothing but the truth and I got what I paid for and then some.
As a budding Alphanista, I do have an affinity for some of the finer things in life, although, I do not consider myself materialistic.  I recently had the opportunity to experience a rendezvous with the Artisans/Craftsmen and women who handcraft.  That's right. I said, hand-make all the beautiful silk scarves, ties, watches, jewelry, and leather goods for Hermes.  The Festival des Metiers, a rendezvous with Hermes is on tour in a city near you.
What a mind blowing experience to see these ladies and gentlemen putting their sweat and tears into each and every piece. It can take up to two years just for one watch to be completed, which of course, depends on  the design and detail. I'm thinking, that's a lot of bling, leather and metal.
Here's the bad news:  If you didn't catch their exclusive stops in the U.S. you've missed them.  But there is light at the end of the tunnel.  The craftsmen (and women) will be touring Europe throughout the rest of the year and  you will have to move some things around your already hectic schedule and add Paris, Brussels or maybe Russia (if you like the cold) to your list of things to do.
The Festival des Metiers is a once in a life time experience, it happens maybe once every ten years! So grab your Birken, your passport and download a French translator app (you get props when you at least try to speak the language) and personally say "merci" for your handmade Kelly Bag!
Au revoir.
Editor's note:  To be a part of this exclusive event, please contact Hermes customer service or one of the Hermes boutiques (in Europe). They can direct further steps.