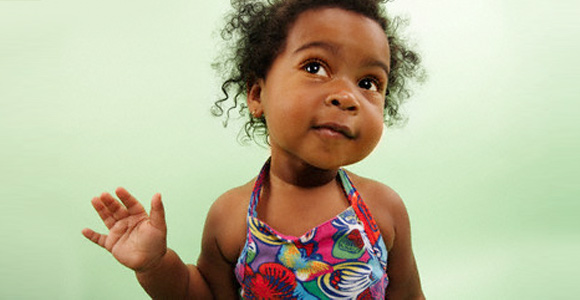 By Guest Blogger Zabeth
What do you when you haven't met him yet?  And don't want to rush?!  You freeze your eggs.
It's called Oocyte cryopreservation.  Many women who've gone through the procedure say that they have a sense of relief afterward. They felt like they could focus more on their relationships and not be in such a rush to move things along.
Contrary to popular belief, it is not for women who are infertile. Egg freezing is the process of extracting eggs from your ovaries and slowly freezing them for fertilization at a later date.  It was originally intended for cancer patients whose treatments could potentially leave them infertile.
The process is still being studied by the A.S.R.M. (American Society for Reproductive Medicine link) in that safety and efficacy must be evaluated through further research. But the procedure does allow women to take better control of their fertility options and helps maximize opportunities for motherhood.
As of 2007, 900 babies have been born worldwide through frozen eggs. That may not sound like a lot but you should take into consideration:
·         -There are still thousands of eggs that are still frozen and have not yet been used.
·         -Some women wait until their late 30s to freeze (age and egg quality are correlated).
·         -Sometimes it just doesn't take.
Egg freezing success is strongly correlated with age (the age of the egg when it's extracted). It is recommended for women to consider freezing before age 38. Some eggs won't survive freezing, thawing, or be successfully fertilized.  It typically takes between 12 and 14 eggs (fewer if you're younger) to have good chances of success.
The process involves taking drugs (hormones and birth control pills) over the course of two to four weeks to stimulate (multiple) ovulation.   So don't plan any vacations around that time!   It can be an invasive process.  Once matured, the eggs are removed through the vagina using an ultrasound guided needle. The eggs are then slowly frozen and stored for in vitro fertilization (IVF) at a later date.  For more information about the process click here. Some clinics may also require counseling before you undergo the procedure. The complete process (counseling, testing, blood work, hormone shots, ultrasounds, and extraction) takes about 3 months.
Egg freezing isn't cheap costing between $9000 and $14,000 (this also does not include storage fees and IVF); however, some clinics do offer financing. Moreover, your medical insurance may cover some procedures. It may be worth reading through your insurance policy or having a talk with your HR representative.  When considering a clinic look for one with a track record. Doctors should readily share data on their websites or in their offices.
Freezing eggs leaves a lot of women feeling empowered in their personal lives and relationships; however, some boyfriends feel threatened and expendable.   With all of the pressures woman today face, freezing your eggs is hopefully one of the many options available that will allow you to take better control of your fertility and create the family you desire–at your own pace.
Other Links:
The Baby Dilemma: Hope In A Tank

Why Some Single Women Choose To Freeze Their Eggs
To learn more about our guest blogger please visit http://fitnista.blogspot.com/.