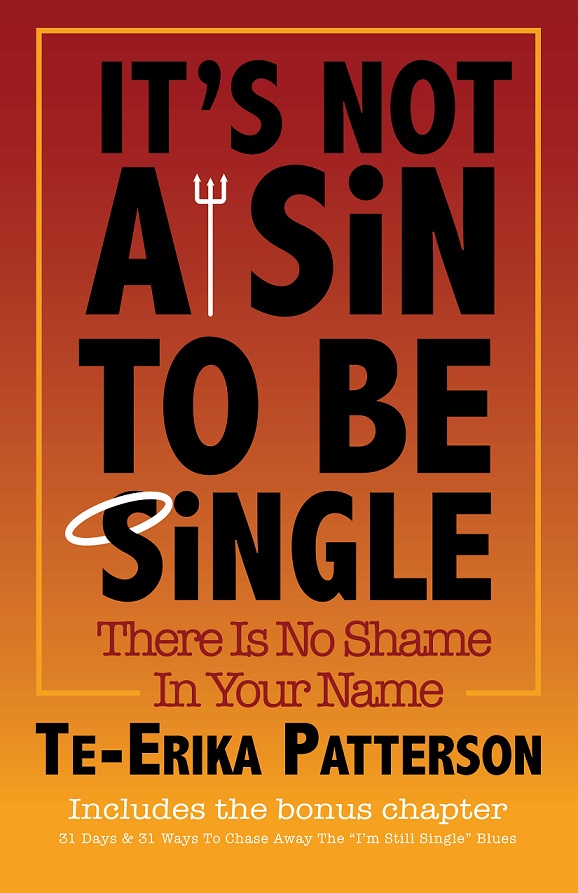 Greetings Sisters Of the Sublime Life!
I do hope you've enjoyed the latest offerings on Alphanista.com. As a the Senior Writer for Alphanista.com and an inspirational writer and Relationship Coach, I aim to help you cultivate your dream life. In addition to more than 200 original articles, videos and eBooks I am proud to offer my very first print book. Just in time for Valentines Day, my latest book is called It's Not A Sin To Be Single.
It's Not A Sin To Be Single tackles the following questions:
Why is there so much pressure to be married?
What can I say to people when they ask me why I'm still single?
How do I satisfy my sexual desires as a single person?
How can I change the way I view my position as a single parent?
How can I learn to love myself as I am?
Are there any benefits to being single?
Why am I so miserable?
Will I ever get over the demise of my last relationship?
Is it okay to dream about having my ideal relationship?
There is nothing wrong with you.
That's right, you read correctly. There is absolutely nothing wrong with you. Being single is not a punishment. You didn't do anything wrong. You are exactly where you are supposed to be at this moment. This moment is necessary. The only thing holding you back is the fact that you haven't discovered why who you are right now, is exactly who you need to be. – Te-Erika Patterson
You can order online by visiting my online store. Shipping takes just 3-5 days.
I do hope this book blesses you.