This series is inspired by the domestic diva inside of us…and dedicated to our favorite alpha and craft lover Wendy Williams.
by Aminah Hanan
This is one of my favorite spring and summer crafts. It's easy and worry free. I've had the misfortune of losing expensive jewelry at the beach but no worries with this necklace. If you misplace it you're only out of a couple of bucks.
Supplies you'll need:
●    Soft 100% cotton T-shirt
●    Ruler
●    Scissors or rotary cutter
1.    Lay the t-shirt on a flat surface. I like to iron my t-shirt to make sure it lays flat. Cut off the hem and discard. Cut the body of the shirt horizontally into strips approximately 3/4 of an inch long. (They will actually be loops.)
2.    One at a time, pull the loops open and stretch until the fabric starts to curl. Stack the loops on top of one another so that all the T-shirt side seams are in the same spot.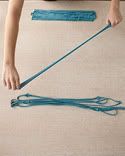 3.    Once you have the thickness you desire, wrap the seams with a scrap piece of fabric (about 6 inches long) from the same shirt. Tuck the end of the scrap under itself.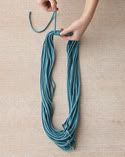 This is a quick and easy crafty creation that with a little experimentation can be funked up in so many different ways…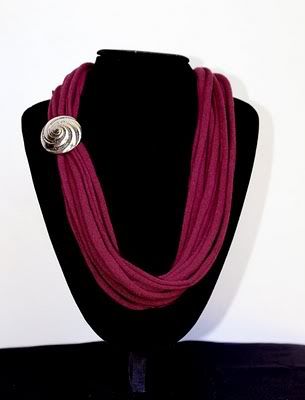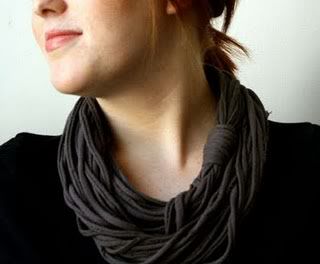 This necklace looks great with bathing suits, bikinis, and maxi dresses.
Hat tip to Cucumbersome.com and MarthaStewart.com

Aminah Hanan is an alpha female, blogger, book lover, blog conference Program Director, crafter, Health Care Professional, and writer who lives in Chicago with her family. Email her at home@alphanista.com.