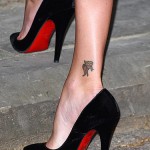 Some of you may have noticed the new look of the blog.
Our traffic has increased by 300% in the last few months so we had to adjust to the demand.  This look makes it easier for you to find information, resources and posts.  So, please take advantage of the lay out.  I'm also going to be using (and looking for) guest bloggers to show our diverse range in topics while I work on another book.
So, please be patient as we work out any kinks (some comments not appearing immediately, ads, etc). We should be done by March 1st. Thank you for your patience.
In the meantime, please take the poll and let us know how you feel about the new look!