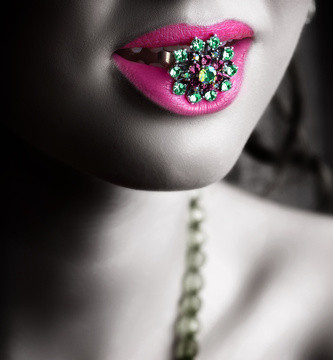 Then one morning you wake up.  You decide that there is more to life than what appears.
That, like an alpha female, you are completely control of your destiny.  If you can't see it, then you might as well create it.  You create your own possibilities via networks and powerful connections.  Oh, no.  You didn't have these to start with.  But you find them via mentors, private clubs, or serendipity.  It does happen.  Did you know there are people who will mentor you for free?  Wealthy people.  Of course you do.  Now, you are doing something about it.  You are learning the ropes of what it means to be truly wealthy in America.  Wealth in money, but access, too.  It is not a far off dream, an after retirement goal or a second life promise.  You want it now.  You don't want to sell your soul.  But an alpha female takes risks.
You call people you never thought you would.  You leave random messages on CEO voicemail boxes at night with your ideas and requests for a meeting.  Nobody does that.  Understand that if you do, they will take it seriously.  Expect the call back.  It is a ridiculously wild feeling that makes you feel alive and unstoppable.  You go to lunches and meetings where you are the only stranger.  You walk in buildings like you collect the rent.  People notice you.  They ask questions.  You take the next steps.  You make and break alliances.  You take down the old and build the new.
You may find that in this process you become another self.  A self that is more self assured, less caring, and more daring.  Instead of protecting others, you learn to protect yourself.  You may also find that you have a new "thing" about you.  No longer are others able to approach you in any old way or tell you any old bull.  You will radiate a shield of protection that is a reflection of your inner growth.
It sounds like a lot.  But it is really not that hard.  The only person that can get in the way is you.  You are fighting for your life. Excuse me, the life.