Alphanista™ is a lifestyle design brand  that started out as a fun, provocative blog several years ago.  We focus on an approach to life you won't commonly find anywhere else.
Alphanista™ is the place where alpha females, the women who want be like them come to gather.  It is the place where women glean and grasp what they need to know to enhance their lives, create new futures, reinvent, and refresh.
We offer an alpha female perspective to every approach, but with a twist.  It is okay not to be perfect or follow a set of rules to achieve success.  So many times, what you read is about how to be perfect, how to change yourself, when in reality life will always be a continuous process of change.    What you read may also teach you to be "good" and "right" at all times.  Alphanista embraces our dark side and advocates for the "whole" woman.  A woman who is unafraid to be "bad" sometimes and uses her "bad" to shed light on the areas of her life that need attention ; a woman who wants to bring all parts of herself together, and not be one person today, and another tomorrow.
You can come here for fresh ideas on how to keep moving your life forward from where you are right now and focus on building a "home" inside of you instead of looking for it on the outside.  You'll also find blogs to make you think. We love to pontificate about life and current events.  Alphanista has a way of putting out there what you secretly wonder about.
Alphanista™ is about taking risks, walking the path less traveled, and defining life on your own terms, making new rules all the way.
Learn from Alphanista's creator, Maryann Reid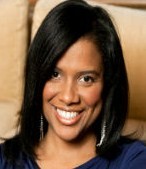 Award-winning author Maryann Reid has been featured in countless media outlets for her unique approach to life.  CNN, ABC News 20/20, The CBS Early Show, The New Yorker, NBC Nightly News (Making A Difference segment), Essence, NPR and more have profiled and featured Maryann for her work with women.  She is most known for Marry Your Baby Daddy, her own private philanthropic initiative.   She arranged for an all-expenses paid wedding for loving couples with children to strengthen 2-parent homes.   Maryann's articles and advice have been published by Newsweek, BusinessWeek, Glamour, Black Enterprise and others.  She actively works with women to help them design (or redesign) their lives and with entrepreneurs.  She believes  "mistakes"  are catalysts for growth and integrating all parts of ourselves leads to a more congruent life.  From women to entrepreneurs just starting out (or over), Maryann has her own twist to life and teaches it to others.
Get Started With Alphanista™ Today

Are you in transition?  Do you sense you are on the cusp of some kind of  greatness?    Have desires to start a business?  Do you feel like you are living somebody else's life?  Missing structure and like minds?  Alphanista has several new products in development and ebooks to help you enhance your life or design it from scratch.  This is not a cookie-cutter "just be great" approach where we go dancing off into the sun together, banishing parts of ourselves like they don't exist, and running away.  There are thousands of sites out there to help you "get rid" of everything you don't like about yourself.  Alphanista is about honoring every part of ourselves.  Every part.  You came for something fresh, exciting, challenging that may give you that feeling in your gut you haven't felt in a while.
Why not enjoy some of the perks of being an Alphanista now and sign up for the Alphanista Inner Circle 2.0?  You will enjoy life-enhancing monthly calls w/Maryann to heal and move your life forward and learn strategies to design the life you want.  You may be surprised at how only one call can make all the difference in your world.   And this investment is super-low with a few surprises!
Take advantage of this chance now.