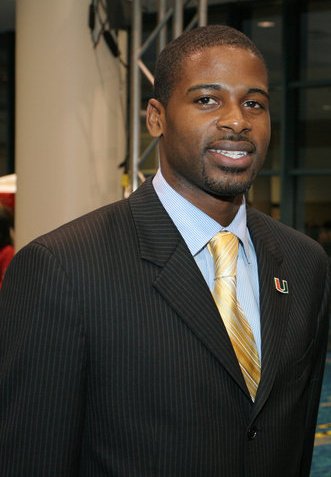 Brandon A. Okpalobi
University of Miami, Development Director- Annual Giving
CEO, Brandon Okpalobi Sports, LLC
Age: 28, Cancer
Hometown: New Orleans, Louisiana
Current City: Miami, Florida
Colleges/Universities Attended: University of Miami
Notable Achievements: Chairman of Collegiate 100, 100 Black Men of South Florida; Securing Major gifts for the University of Miami; Leadership Miami Participant; Walk-On to University of Miami Basketball Team & later elected Team Captain, Creator of "Elevate Your Game" Basketball clinics which expose youth to sports as a medium to success
Favorite Quote: "Life is filled with Opportunities, not entitlements" – Nathan Vandalay
Advice for young men: The young man who listens, puts into practice and internalizes the advice of an older man will be great!
The Woman Of His Dreams Is: Her name, I don't know yet but she will ultimately make me a better man. She will be a Proverbs 31, Virtuous Woman!
Song that Makes Me Want To Get Up & Dance: Joy & Pain by Frankie Beverly & Maze
Brandon is very bright, intelligent and one of the most thoughtful people I have met. He has a lot of drive; he's very committed and caring and it's not always easy to find those qualities in one person. ~ Sara B. Herald, President of WorkWise Group, LLC
To nominate a bachelor please send emails to alphamales at alphanista dot com.