THE ALPHANISTA INNER CIRCLE!
6 month membership site for women who want to enhance the quality of their life step by step based on alpha female principles of living from your strongest self using your feminine power with "Alphanista" resources and advice
I have never met anyone who said they didn't want more out of life.
With all the work most of us are responsible for and the day the day responsibilities we all have it is easy to forget number 1—YOU.
When we see our friends around us advancing to the next stage in a swift, effortless manner, others getting promoted, or , just seeming more productive, you wonder how they do it, or when it will be your turn. Or perhaps, you've been doing all you can, but still not getting as far as you'd like.
I interviewed hundreds of women as a published author for St. Martins press and have been a guest on major networks and shows like CNN, ABC NEWS 20/20, the CBS Early Show and writer for magazines like Glamour and Black Enterprise. While meeting successful women from all walks of life, I learned that they had a secret.
The secret is… the most successful women I have met had a formula no one else knew about, or a structured way of making things happen, and not waiting for them. They didn't take more time to get things done, they just applied more energy. What would your life look like if you did that and it propelled you to the next level of your life? It could be that new home, husband, career, baby or anything that has been slipping through your fingers like water!
What would you do if you had a concrete plan all laid out for you? Your busy schedule has you focusing in a lot of different areas. It would be nice to have someone give you a place to start then take your hand and move you from one step to the next.
Not just in any way, or any step, but those steps some of the most successful women followed. Madonna, Oprah, Angelina Jolie, Coco Chanel, Martha Stewart, Mary J. Blige, etc. these are all women who overcame distraction and adversity to rise to the top of their game. They all had a mentor, or a vision, even before they had a concrete plan. One thing all these women had in common was that they are all alpha females.
They live from their strongest self, their alpha self. Based on my own research, alpha females are happier, are more likely to have fulfilling relationships with their partners and are more successful in their careers. The problem is, very few women are born alphas.
The great thing is that alpha females can be made and they are called–Alphanistas!

What I am offering you is an opportunity to rise above the fold. An opportunity to make yourself distinctive, unique, and desirable. To turn yourself into a magnet for all that you want by just following one simple rule: break all the rules.
An Alphanista is a woman unashamed to use what she has to get what she wants by utilizing her inner resources to create magic in her life, and surprise others, including herself. She is the CEO who dropped out of business school, she is the woman other women admire, but don't quite know how she does it, she is the bestselling novelist who never studied writing, she is the one with the "perfect" marriage who didn't need an ounce of therapy to get it right, she is the one men desire in a room full of beautiful women, even though she's not the perfect beauty.
This is not a membership site for women looking for instructions on how to please the boss but for women who want to be the boss, or have him wrapped around her finger so he pleases her. This is for women ready to take their lives to another level in whatever area—health, love, wealth, spirituality, home, and career- using innovative and provocative techniques that draw other people and opportunities into their lives. This has everything to do with using your feminine, creative energy to create your world. This is for women who want to live life by their own rules, very few approved by Emily Post. They enjoy being a little good, a little bad, and want a program that meets them where they are.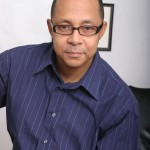 "Maryann gives you the structure and the "some place to start" we all need. If you can articulate what you want out of life then you can do this! Maryann has created a plan that is clear, provocative and informative, everything is there for you at your fingertips. Overlook her smart advice at your own expense."
—Dr. Jeff Gardere, bestselling author, psychologist, and recurring expert on CNN, The Today Show, Good Morning America, etc.
As an exclusive member of the Alphanista Inner Circle, you'll enjoy:

-easy to follow week by week steps in our 6 focus areas: career, relationships, home, spiritual, health, money
-a new article, on weeks 1, 2, 3, and video/audio on the 4th week of every month that will have you looking forward to what's next
-interactive forum to share your stories, experiences with others
-unlimited access to me for questions
-access and contact information for any of the experts we interview to help facilitate your networking

-resources to names, places, and events that have received the official "Alphanista Stamp of Approval"
-support you need to successfully move through the 6 month process so you're guaranteed to make progress
In just 6 months you will:
–Live powerfully from a place of focus and accomplishment
–Seduce anyone from the doctor to the multi-million dollar prospect
–Create a home/living environment that you will flourish in and will make others never want to leave (until you tell them to)
–Learn secrets on how to move energy in your life to make things happen
–Identify your weak areas and eliminate them
–Establish mental defensive fitness that will make you more attractive and desirable
–Commit yourself to living your best life as a foundation for everything
–Attract more people into your life: men, friendships, and business contacts
Joining the Alphanista membership site will STOP you from procrastinating , will GET you the BIG LOVE/JOB/INSPIRATION you're looking for, help you ACHIEVE the GOALS you've always wanted, and will BRING you the FOCUS, LOVE and SUCCESS you've always wanted…
This will be the single best investment you will ever make in yourself!
Here are some ladies I've worked with and what they have to say about Alphanista:
India P. Bronx, NY
"Maryann shows women that life can be lived to the fullest even with some of the barriers and road blocks that have and will be put up along the way… her approach is nonjudgmental but realistic on the possibilities that dedication to self and to family can bring."
Heather S. Houston, TX
"I'm been a reader of Alphanista.com since it started, I bought the ebook program, Let Go Plan, and now I have a fulfilling relationship thanks to being an Alphanista!"
D. Lopez, Brooklyn, NY
I had never come across a way of doing or thinking about life like what I found on Alphanista, especially after all the tips. This was me from the start. Bold, mysterious, and sexy. I've never been satisfied being average anything. Your articles have really helped me see that I need to awaken my Alphanista! I'm reinventing myself right now, and on top of my game again. Only the best of everything has drawn the best to me, in health, and new experiences, and took me out of that 3 year rut. Thank you!"
Mona T, San Fracisco, CA
I purchased 9 Tuesdays: The Let Go Plan To Bring In Your Soulmate and am on Week 3 of the treatments. I wanted to share how amazing and challenging the process has been for me. Week one, I found myself releasing all kinds of emotions-tears were flowing. Now I'm getting comments about how my energy is different and how there's something different about me…So after 3 weeks of the treatments, there's someone new and someone from the past who have entered my life. Excited to see what the next 6 weeks bring!
As a member of the ALPHANISTA INNER CIRCLE you'll get instant access to get started through the membership site so you can start your journey just two minutes from now! Again, I have to stress that this is not a magic pill. It's going to require effort on your part. You will have to follow the steps in order to prepare yourself and enhance your quality of life for bigger and better—and accelerated results.
FAQS
Why is this a membership site?
Alphanista.com was growing faster than I could create the content. Based on reader feedback, I wanted to provide more, exclusive content to a select few, content that would never be on a blog.
Will I have access to my questions being answered?
Yes. You will have an interactive forum, and access to me and tech support for any questions.
How much does it cost?
$47/mo $27/mo payable via Paypal, less than a dollar a day, the cost of your average pedicure. I can't give this program away because it costs time and money to pull together valuable resources, advice, experts and tools to help you catapult your life in true Alphanista fashion. After this first 6 months, the price will increase. But by then, members will want to pay more after they read your glowing results.
What if I want to cancel?
You can cancel at anytime using your membership tools.

There is a 30-day money back guarantee if not satisfied.
Will I be overwhelmed with too much information?
No. There is an article or video every week with action steps. We strongly encourage members to do the action steps as they reinforce the lessons, advice and resources provided.
Are you worth it? Let's face it. Your life will never be the same once you start living your best life. So don't wait, because every day you do is another opportunity missed to reinvent yourself and your life.
Find out more about the amazing lives of Alphanistas in our FREE report by filling out below!


I'll go on record by saying…"…you can't find the Alphanista "formula" and advice for living anywhere else. Other sites won't tell you. You won't learn this in conferences or talks. You won't find it in books."
This is a limited time offer – we are only accepting members for 7 days! Once the Inner Circle closes you cannot get in for 6 months. Only the first members will benefit from the discounted price of $47 $27 per month. Don't hesitate.   Sign up NOW!